Welcome to Bellwood!

Community News

Village Offices will be Closed Monday, September 6th in observance of Memorial Day

Road Construction | 9/8 - 9/10


Due to scheduled road construction, please do not park on these streets from Wednesday, September 8th through Friday, September 10th.

*Montgomery Street from Derby Street south to Centennial Street

*Locust Street

*Maple Street

*State Street from Esplanade Street to Derby Street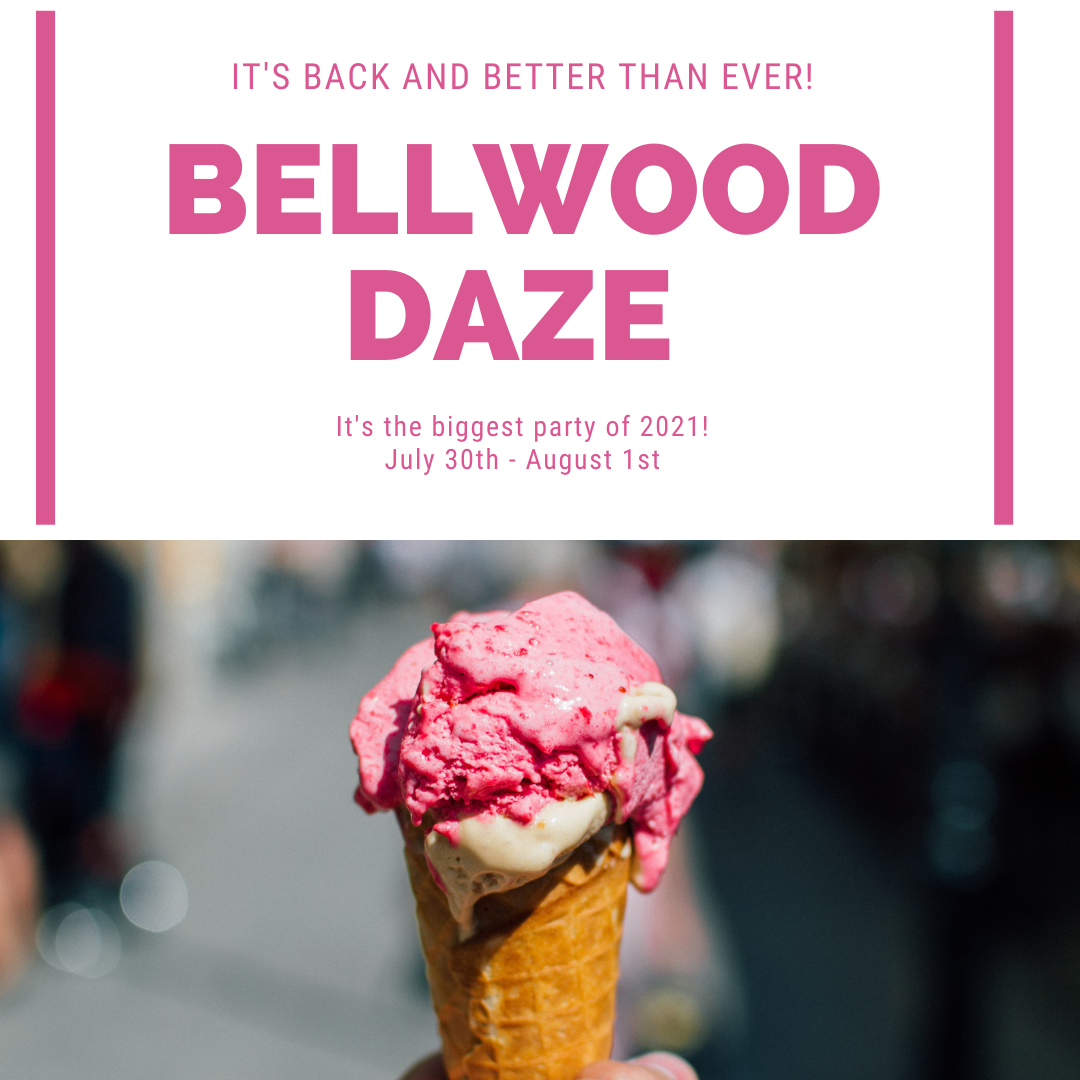 2021 Bellwood Daze
Bellwood Daze is scheduled to return July 30th - August 1st 2021! Make sure you subscribe to the VOB website to get updates as they are added.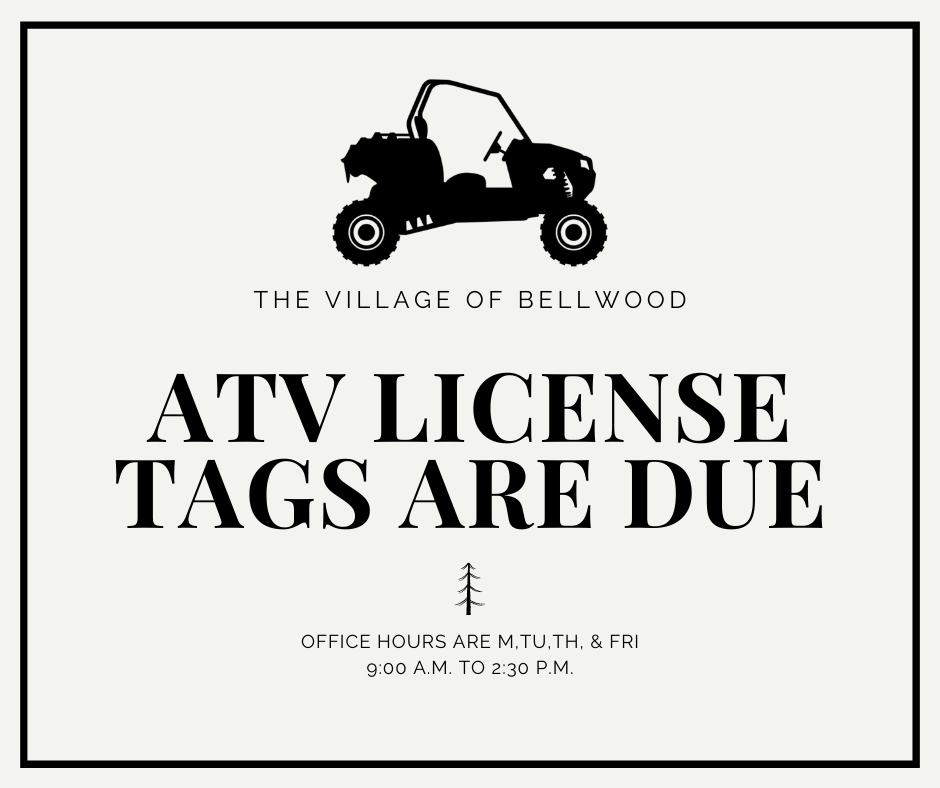 ATV Licenses
REMINDER:
ATV Licenses expire Jan 1 of every year. If you have not yet renewed your ATV sticker please do so ASAP at the Village Office during regular business hours.
ATV License cost is $20.00, you will need to bring a copy of your current drivers license, and insurance card.
Thank you!